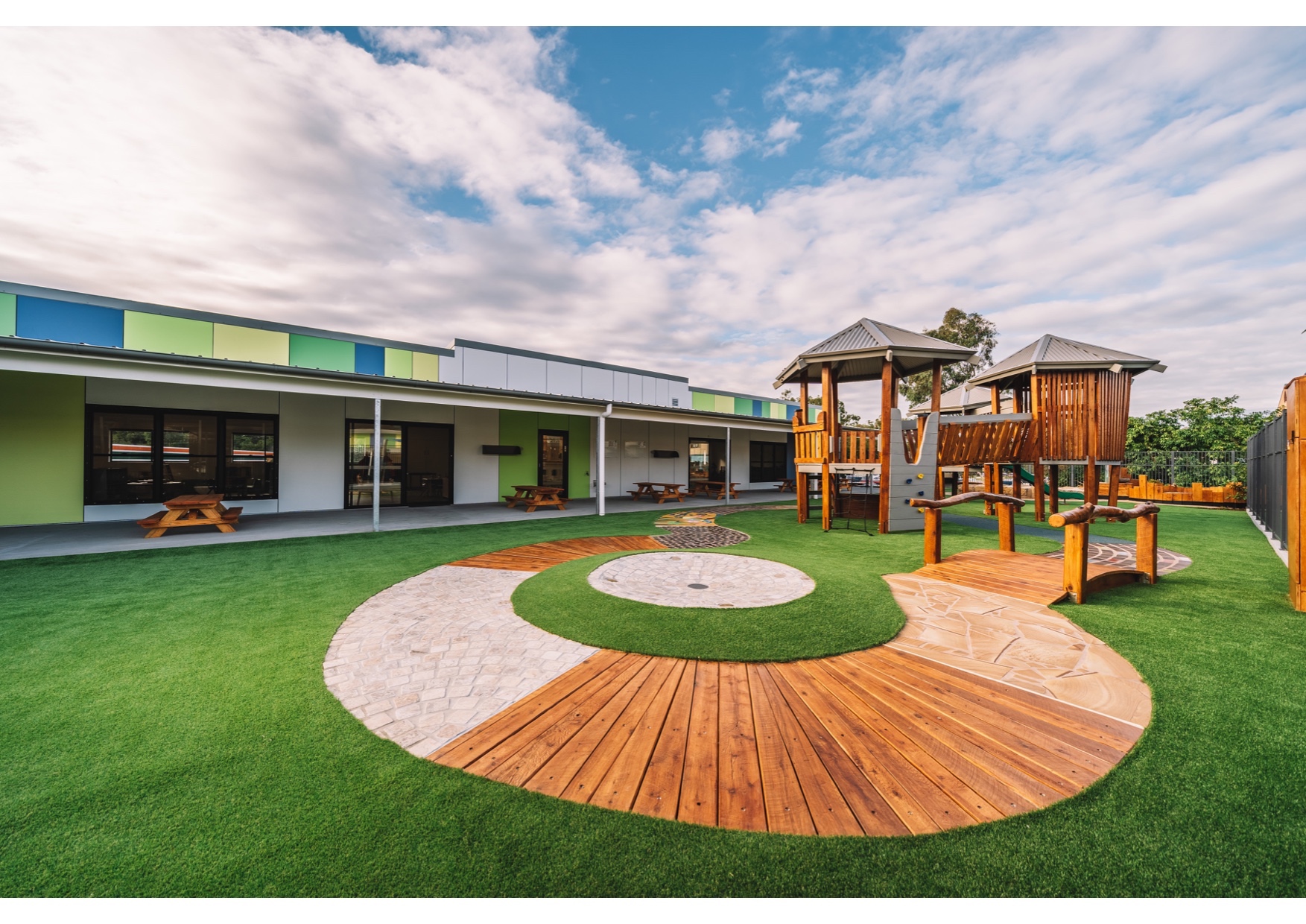 Eastside early learning, Gumdale, 2019
Sensory bike track
Custom timber seating
Eastside early learning, Gumdale 2019
Splash pad waterplay.
Eastside early learning, Gumdale 2019
Back to back Sand-pit and Mud-pit with kitchen.
Meadow brook daycare centre
Mounds and bike track.
Aura development park 35
A natural log scramble in a new development. Can do!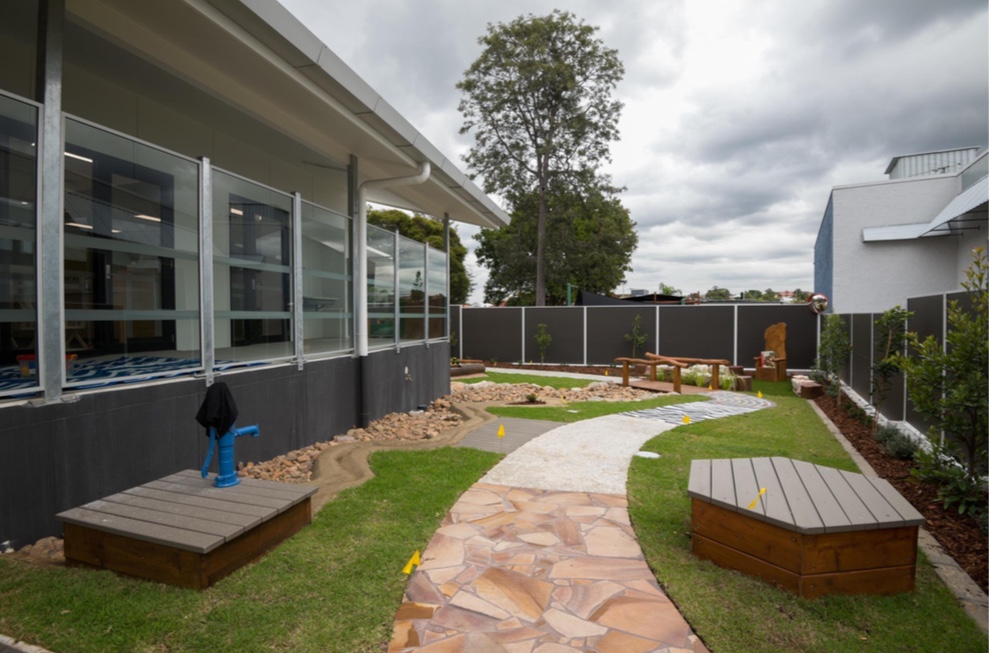 Kedron C&K
Sensory path and watercourse.
Kedron C&K
Story telling corner
Kedron C&K
Tunnel slide into the sand-pit.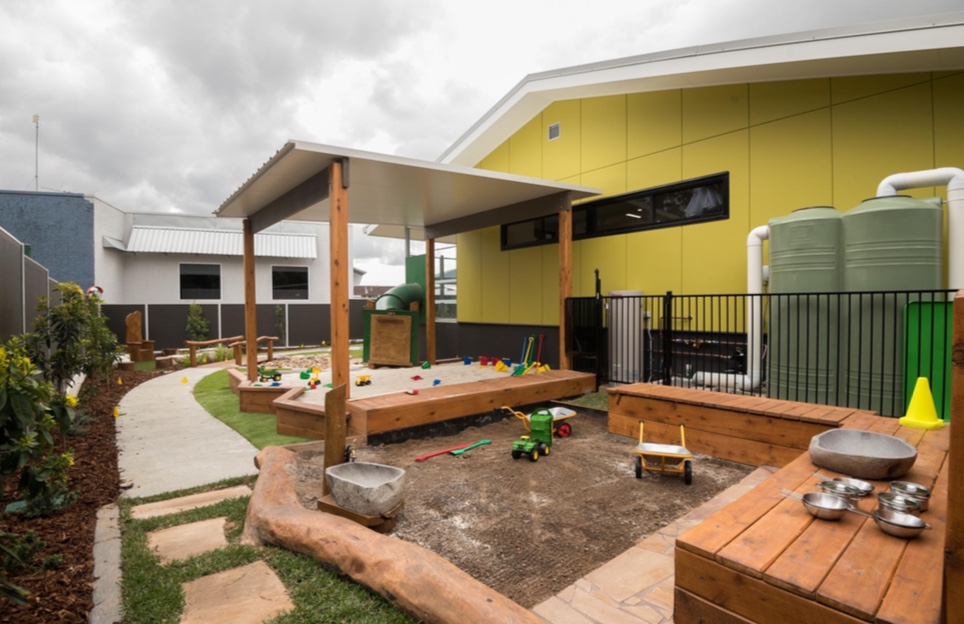 Kedron C&K
Mud kitchen with water play.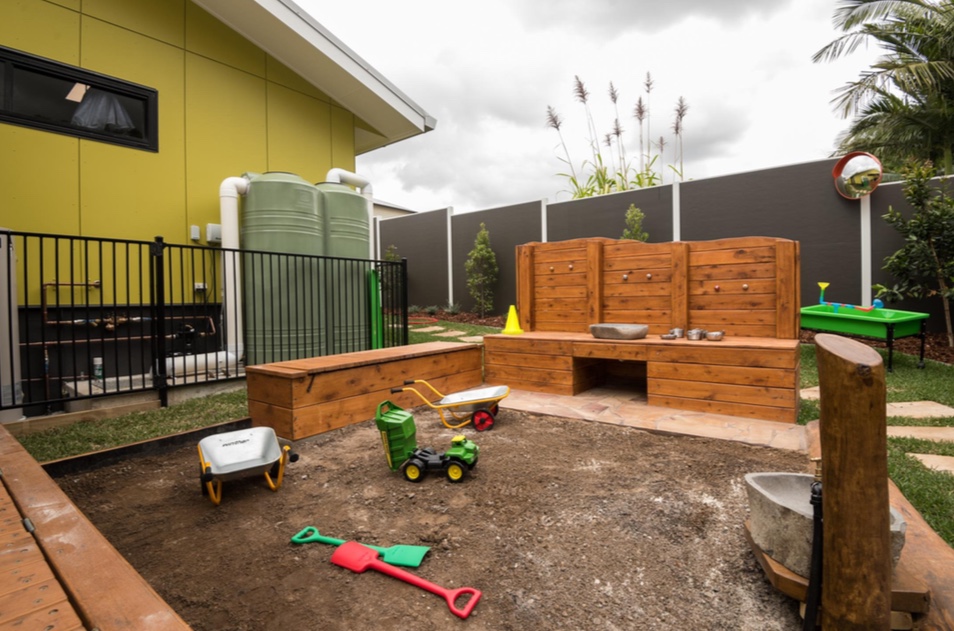 Kedron C&K
We don't want pallets we want solid, durable Ta Da!
Kedron C&K
Crooked play house and swing.
Clermont kindy kids play in the mud pit.
We think its a winner!!!!
Wet and Dry creek bed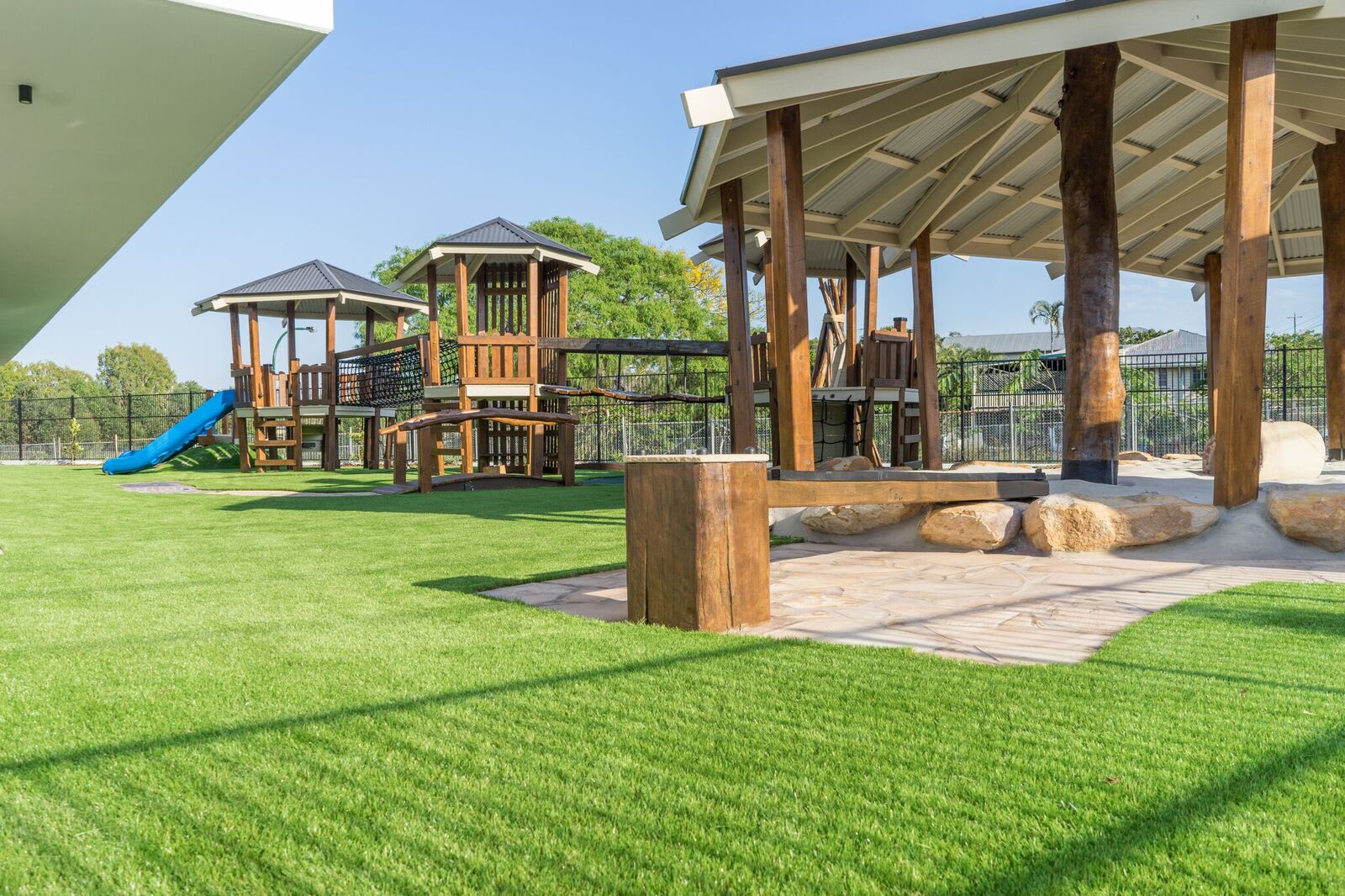 Timber Tots Daycare
Kool Kids Casuarina
Make the enclosed tunnel high please, for the kindy kids.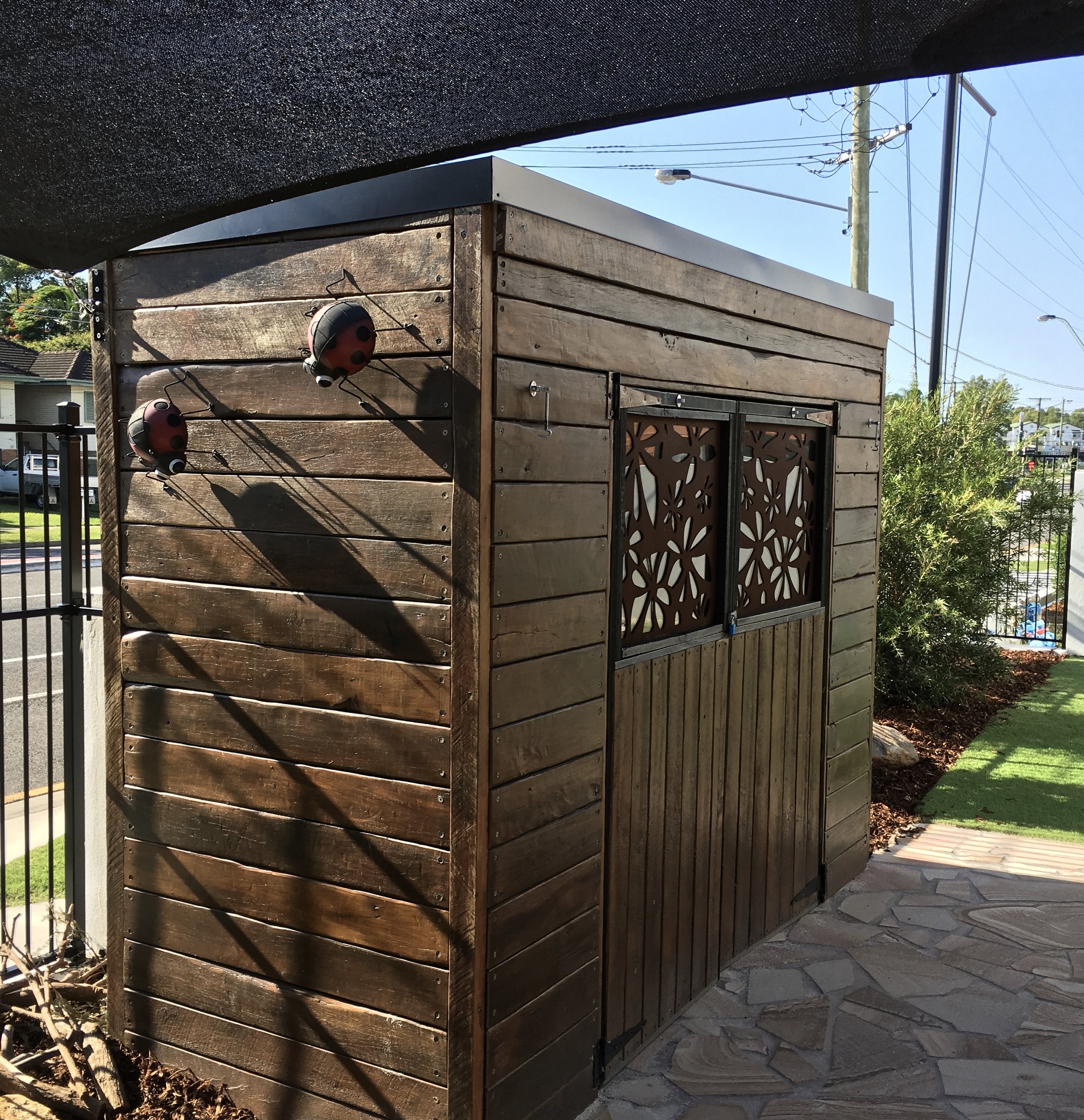 Timber Tots Camp hill
We want a shed thats cool.
Boulia Remote Queensland
Red earth, friendly folk, a trio of Forts for the kids at Robinson Park.
Amphitheatre seats and stage.
A new meeting place in town with Insulated roof to keep it cool.
Ipswich Kindy
We want a wobbly walkway to our fort.
Swing Frames with coloured light catchers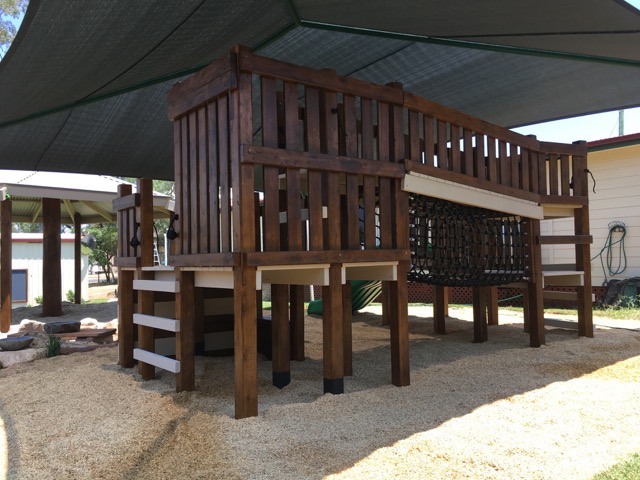 Clermont Kindy
Kindy fort with enclosed tunnel.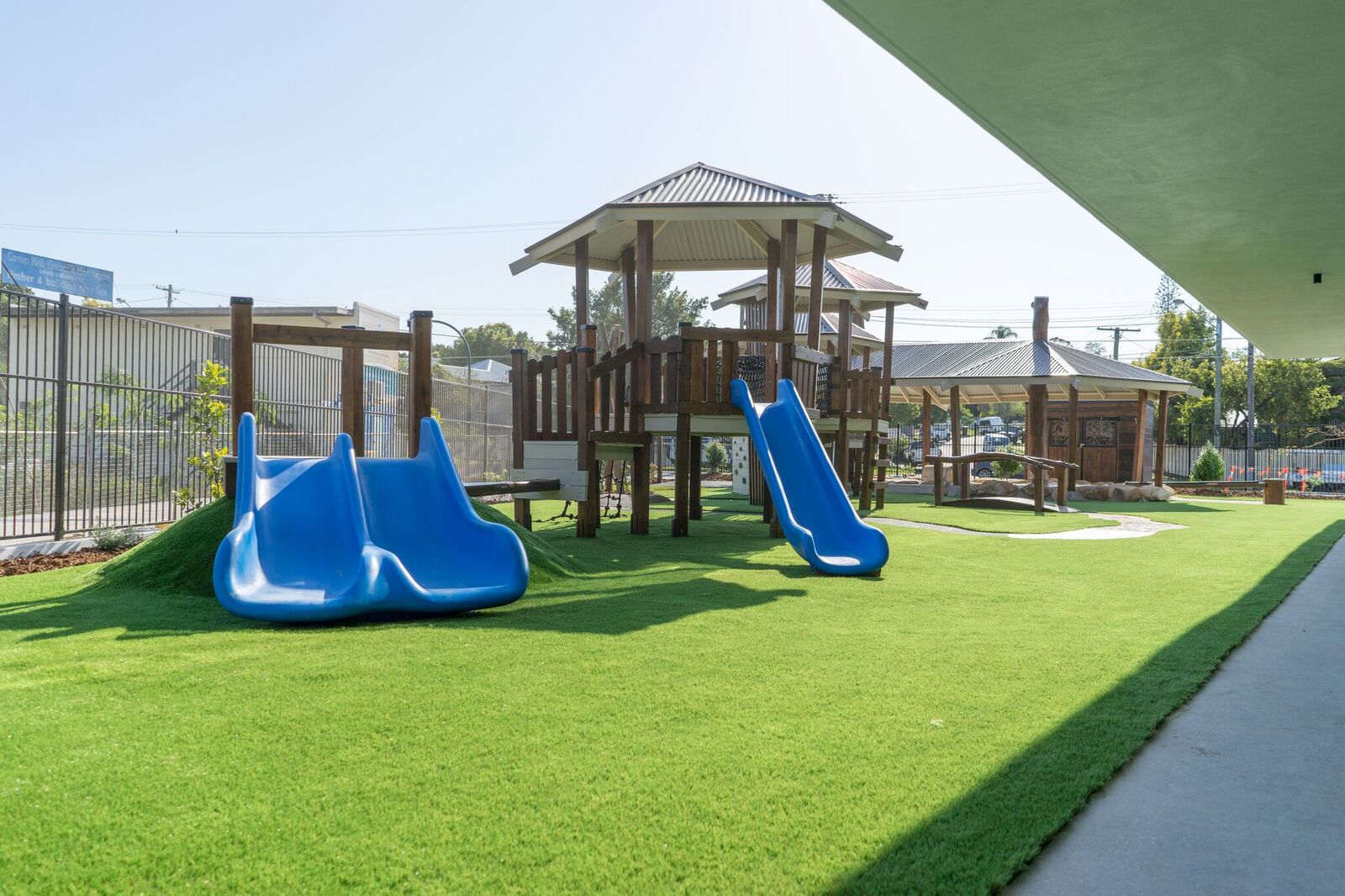 Timber Tots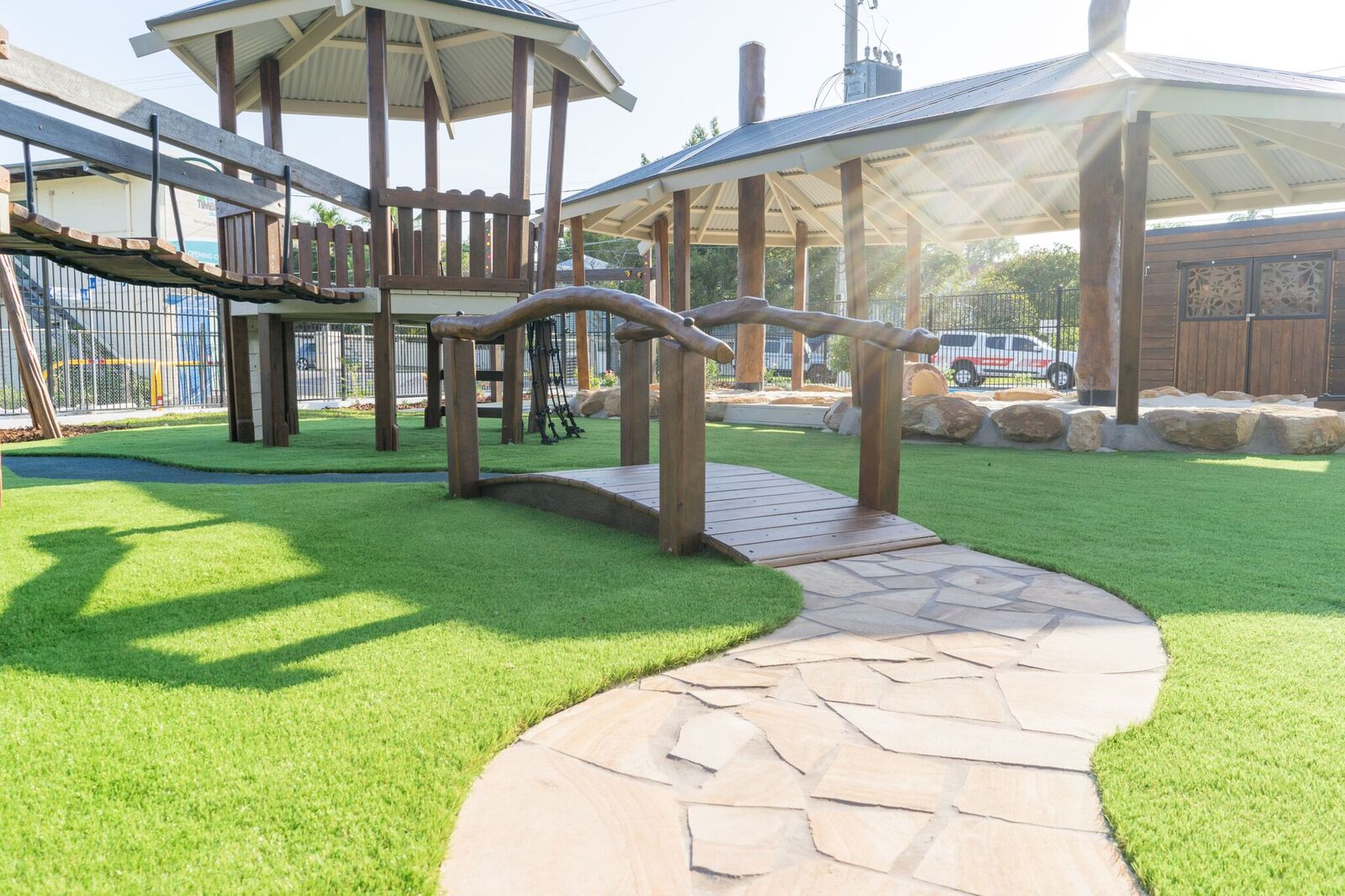 Timber Tots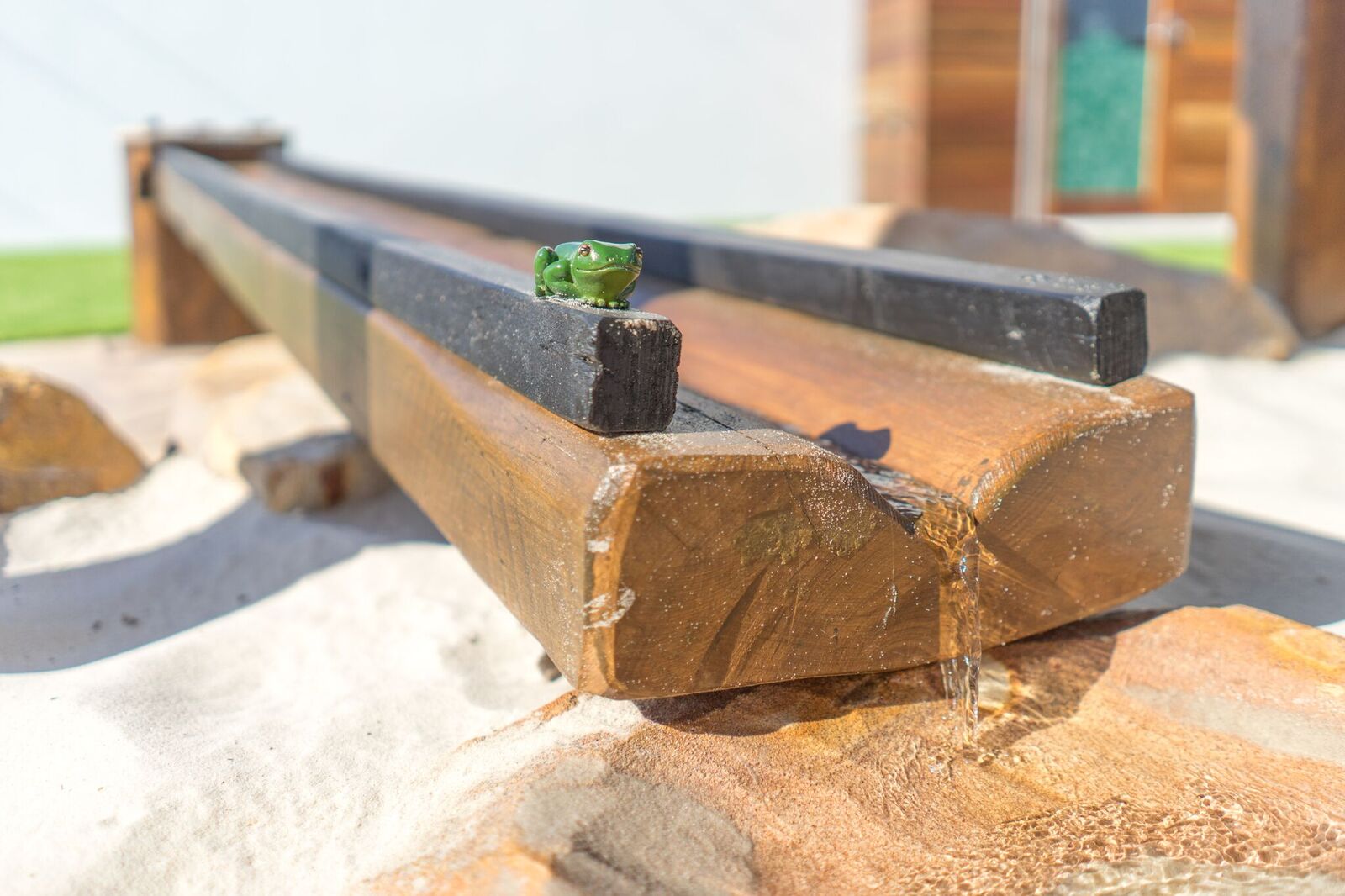 recycled beam into watercourse.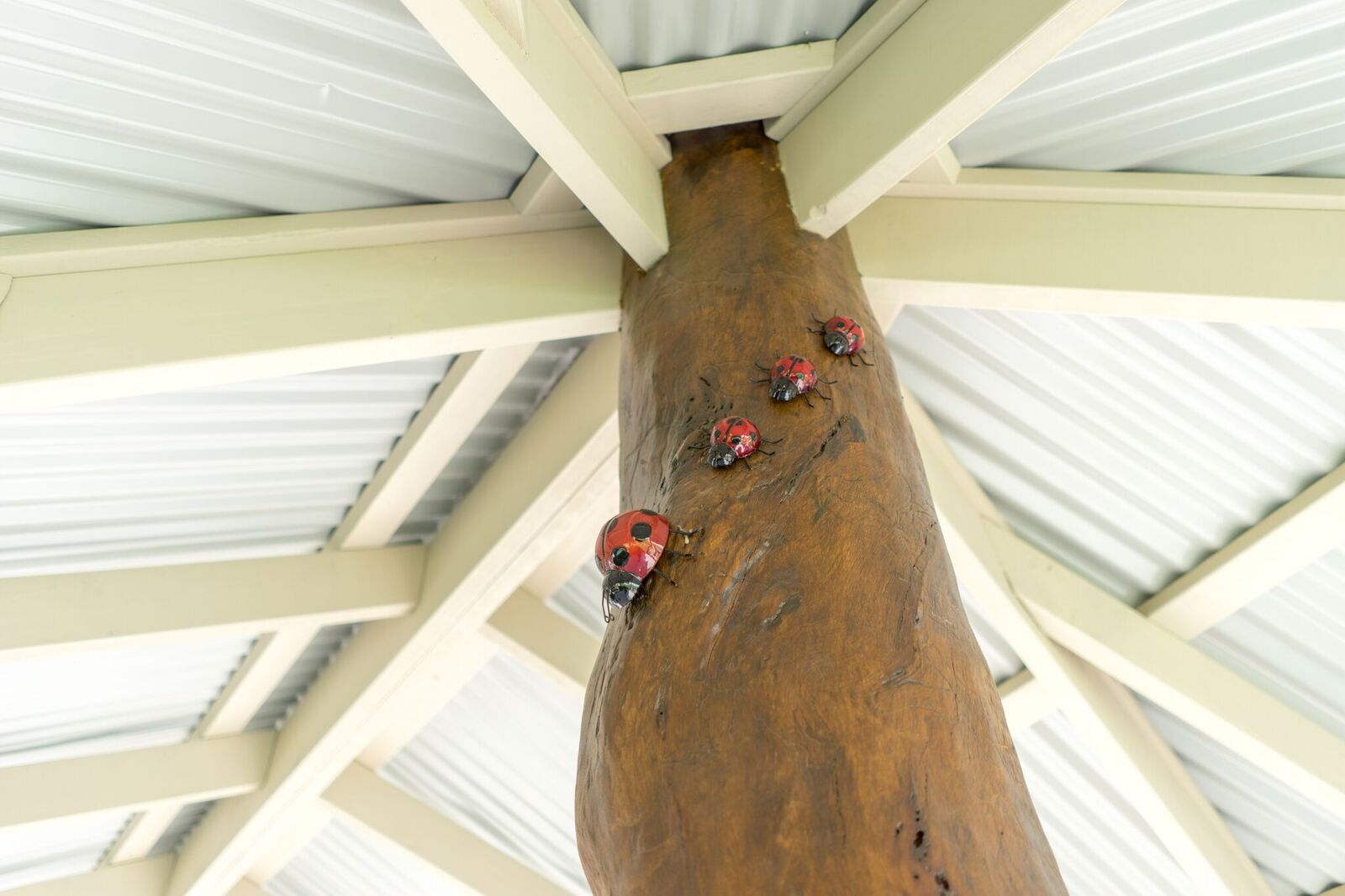 under the roof of the sand-pit the lady beetles have moved in.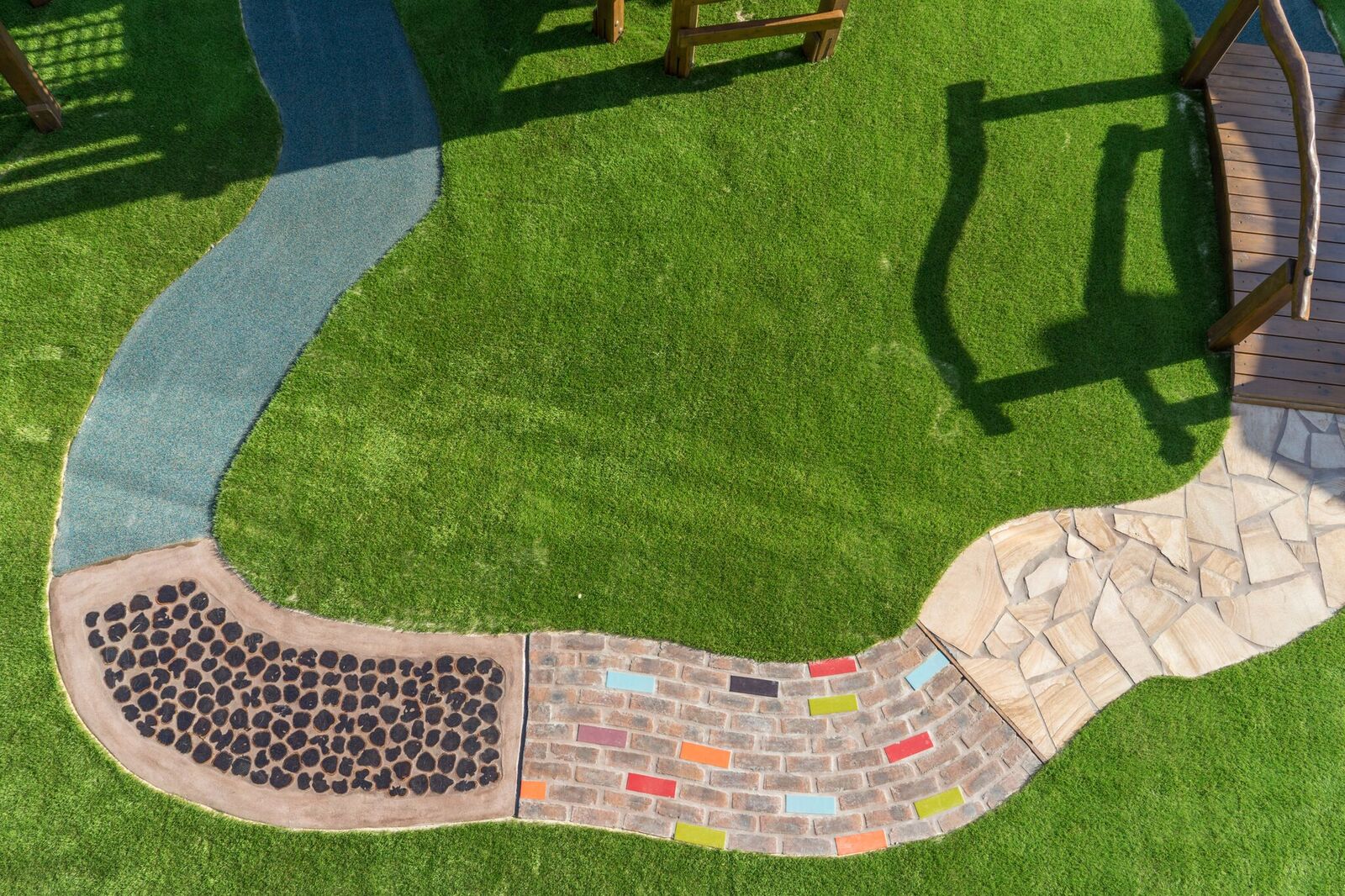 Timber Tots
Fort connections
Double sand-pit with recycled timber water-course.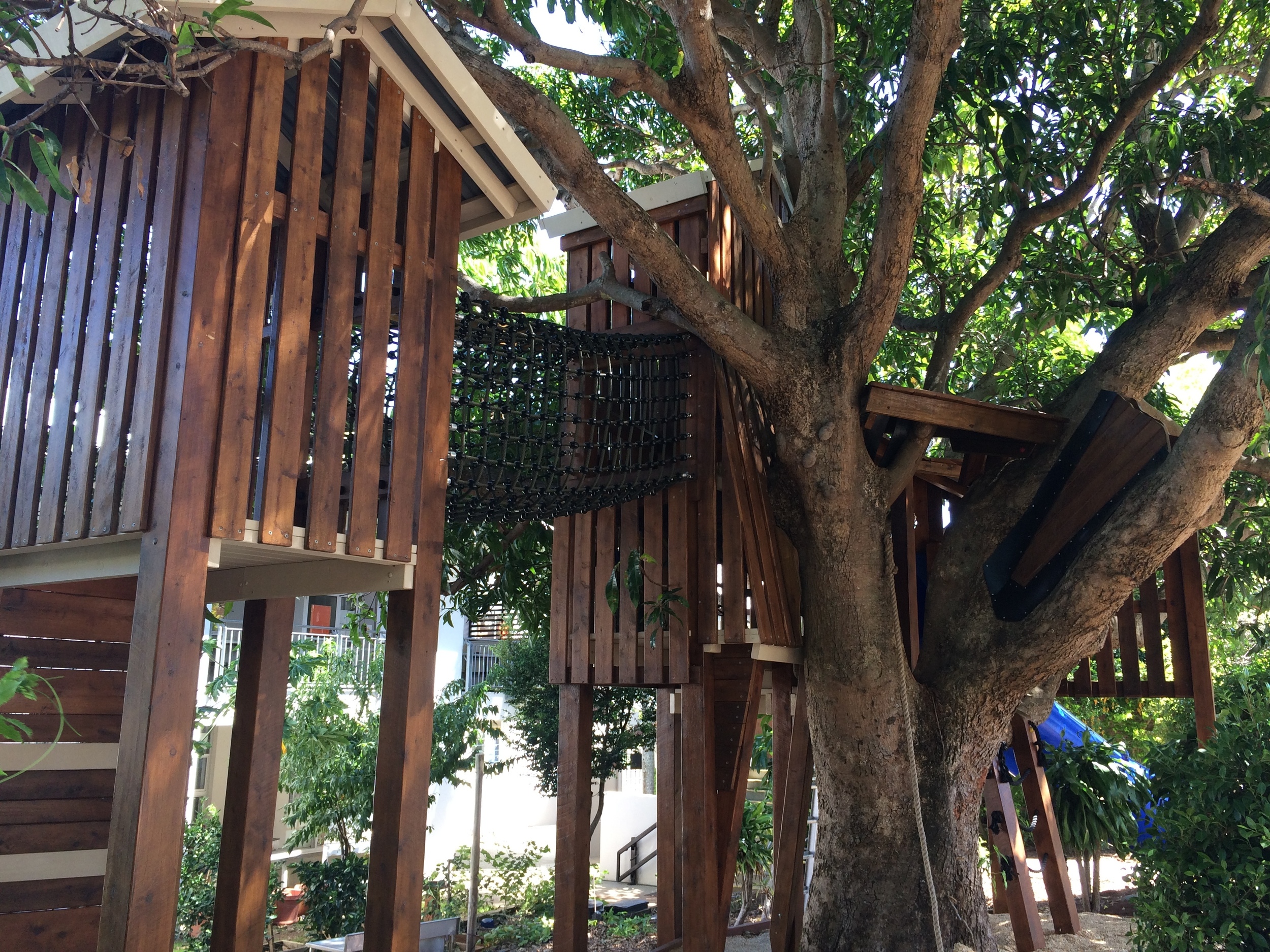 We built a Tree-house up in the Mango Tree.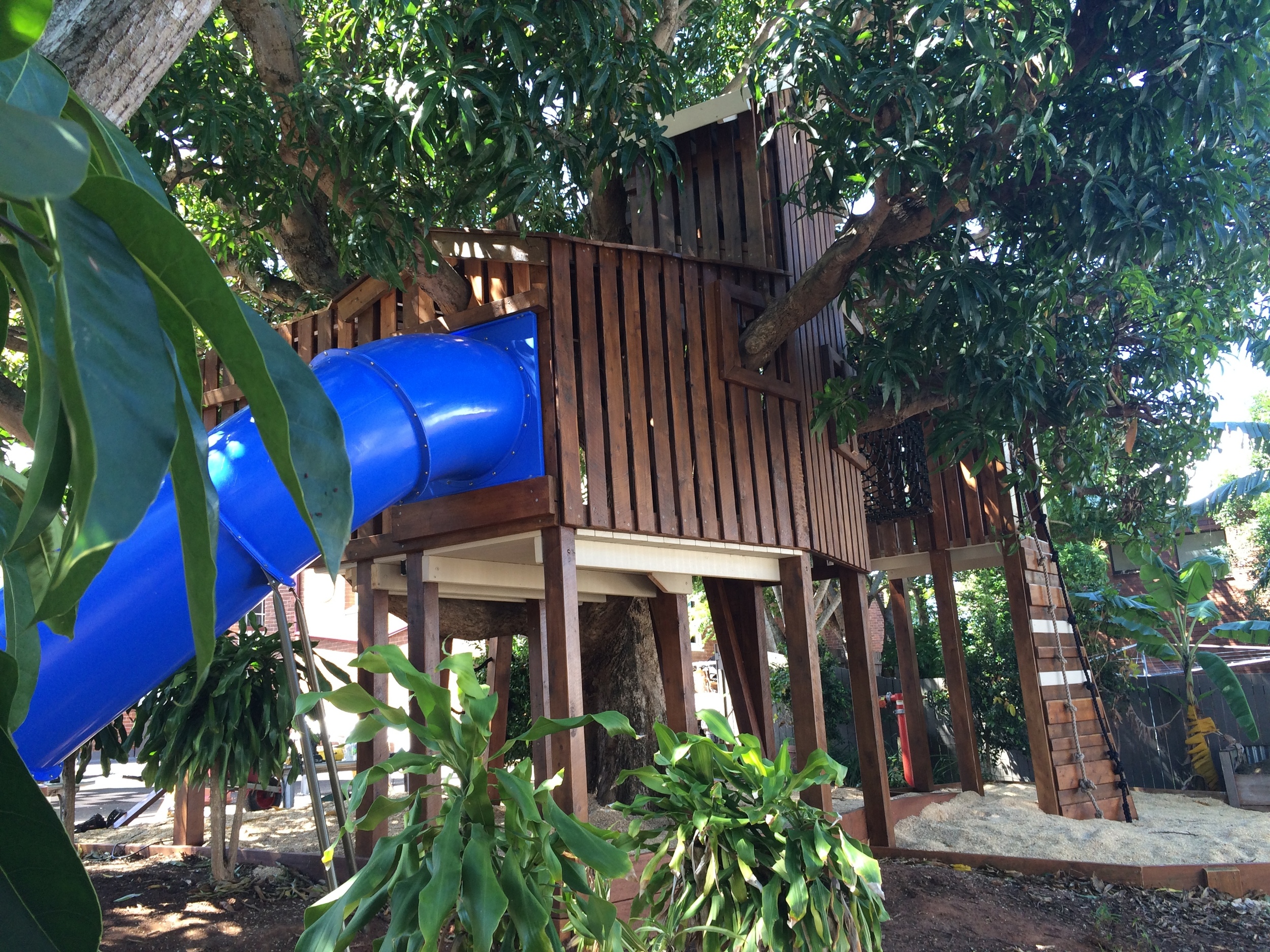 Mango Tree House
This was a dead space now its the go-to space.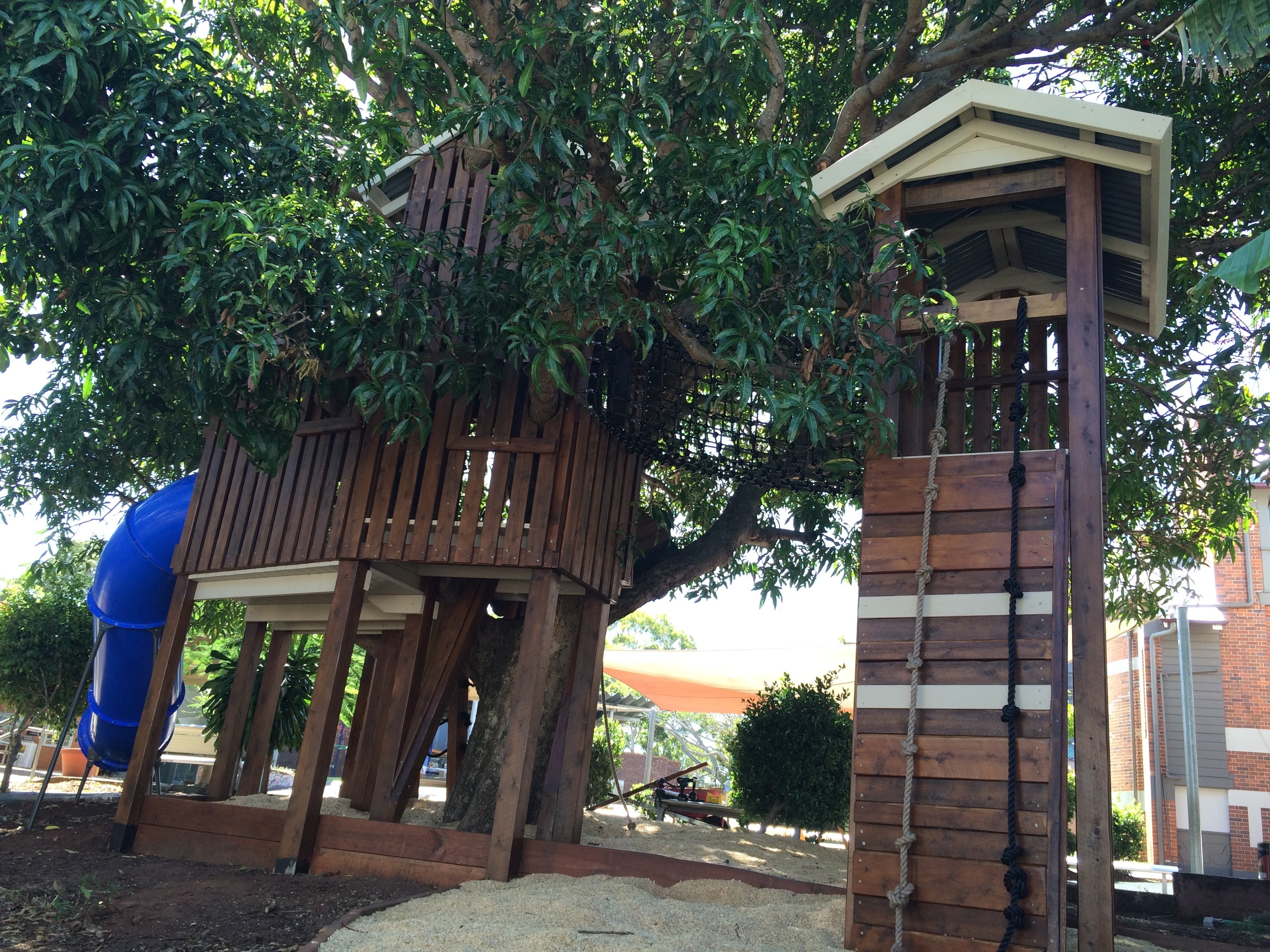 Tree-house challenge
Up the ropes, through the net tunnel,climb over the branches and down the tunnel slide.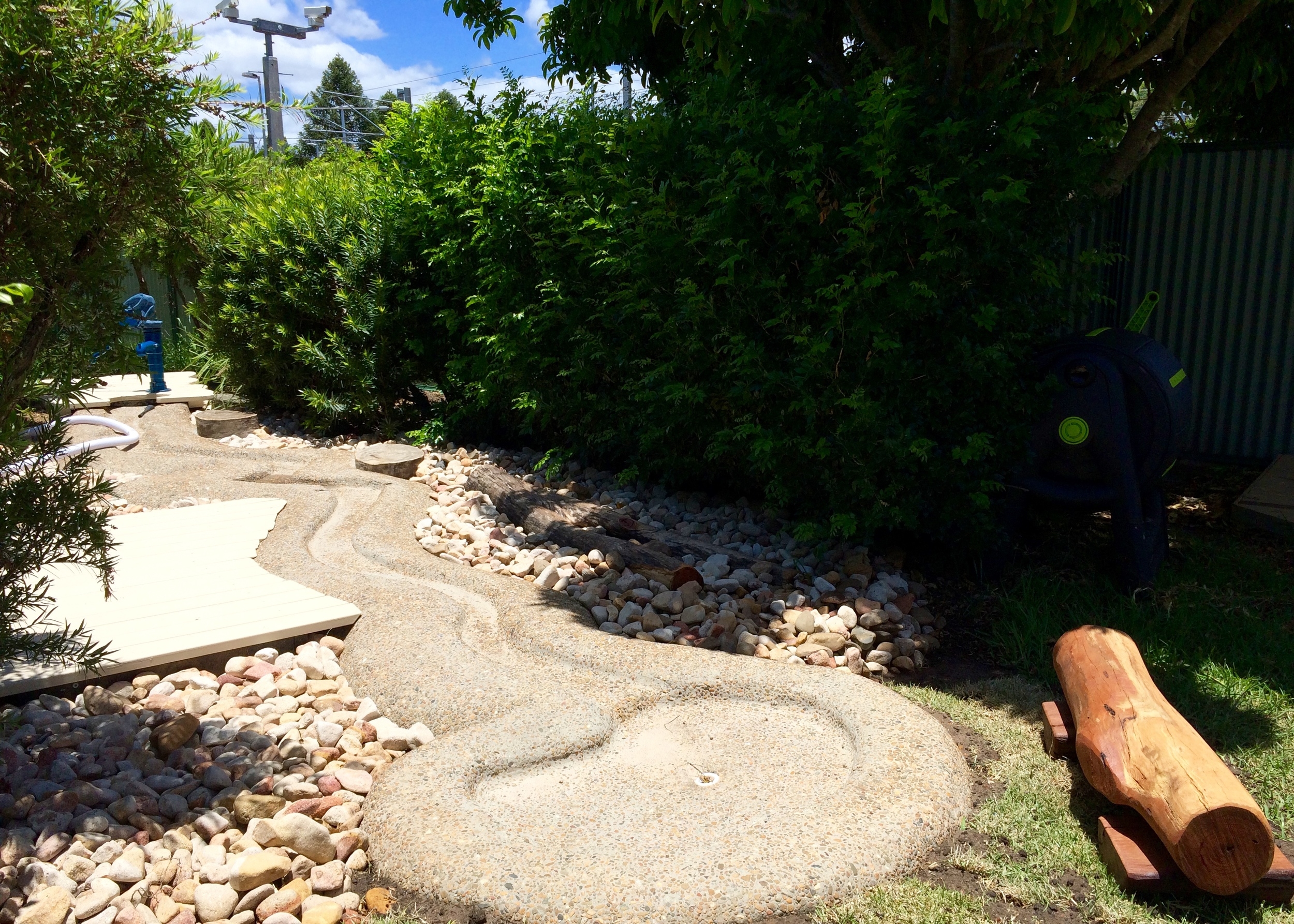 A Natural Ready Made Space for a Water Course
Mud-Pit Bowls for Cooking Mud Pies
Owen the 2nd Is sun smart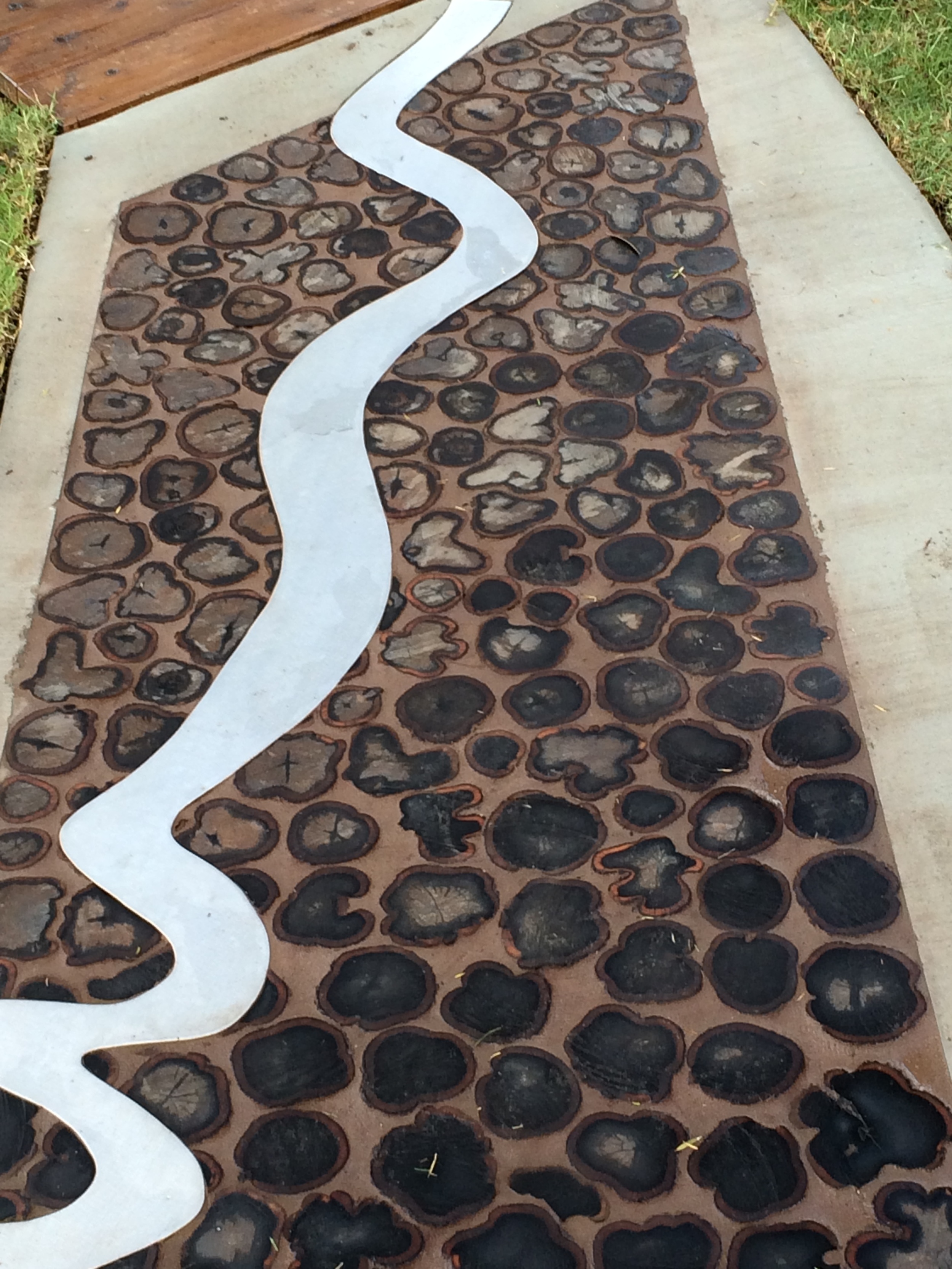 Timber Circles Sensory Path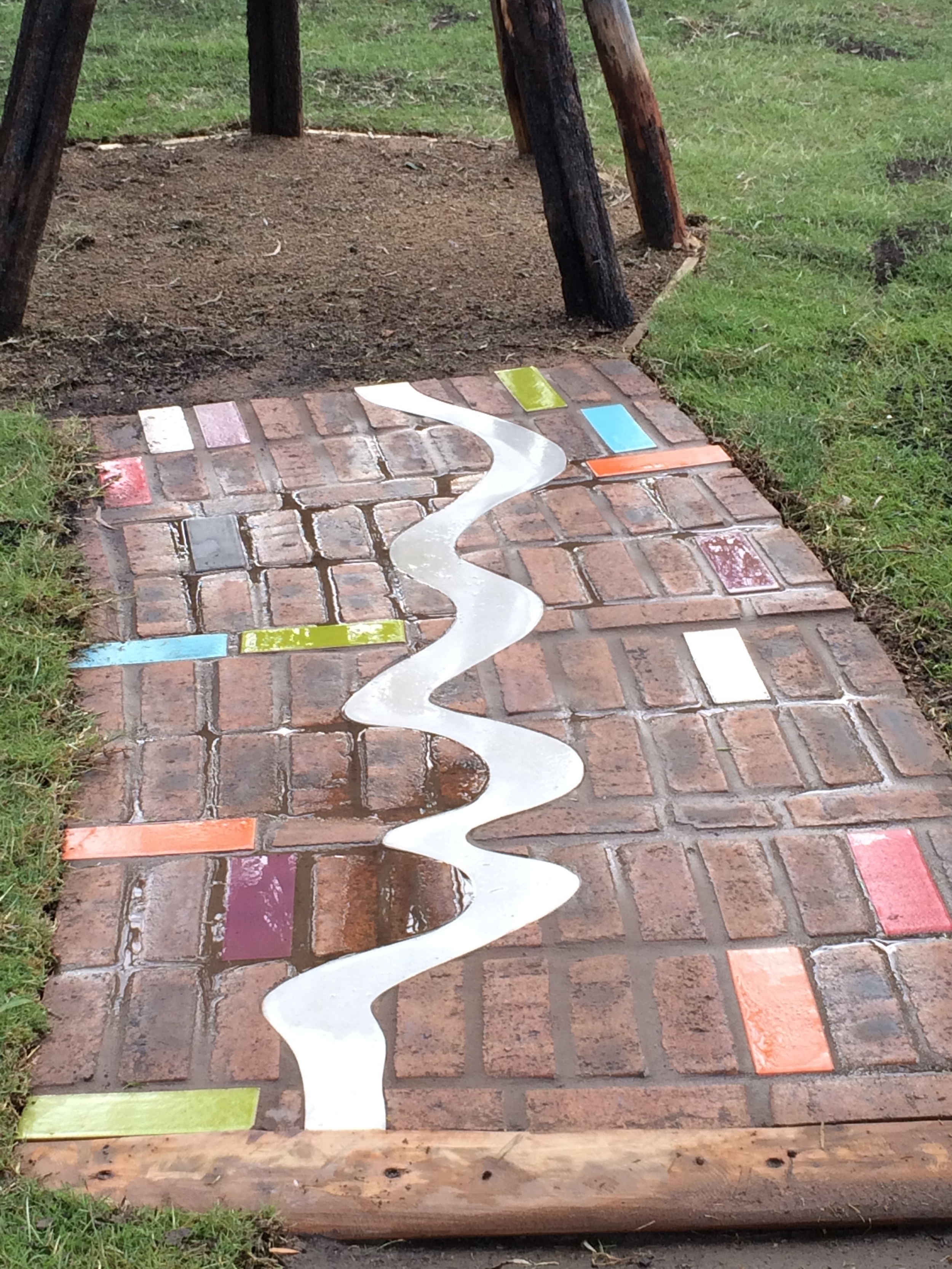 Cobble Brick Sensory Path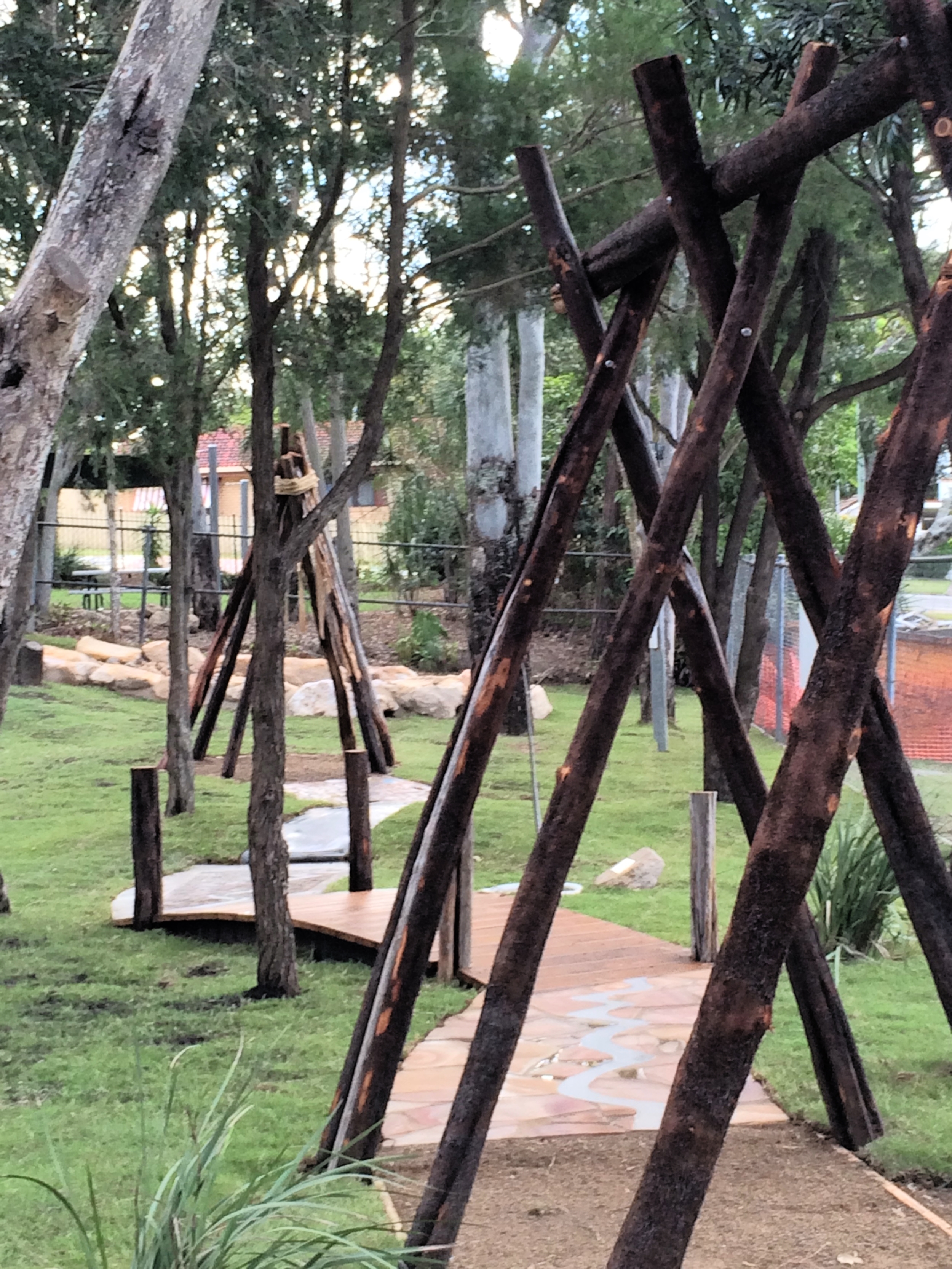 The Bigger Picture
Possum Pod 1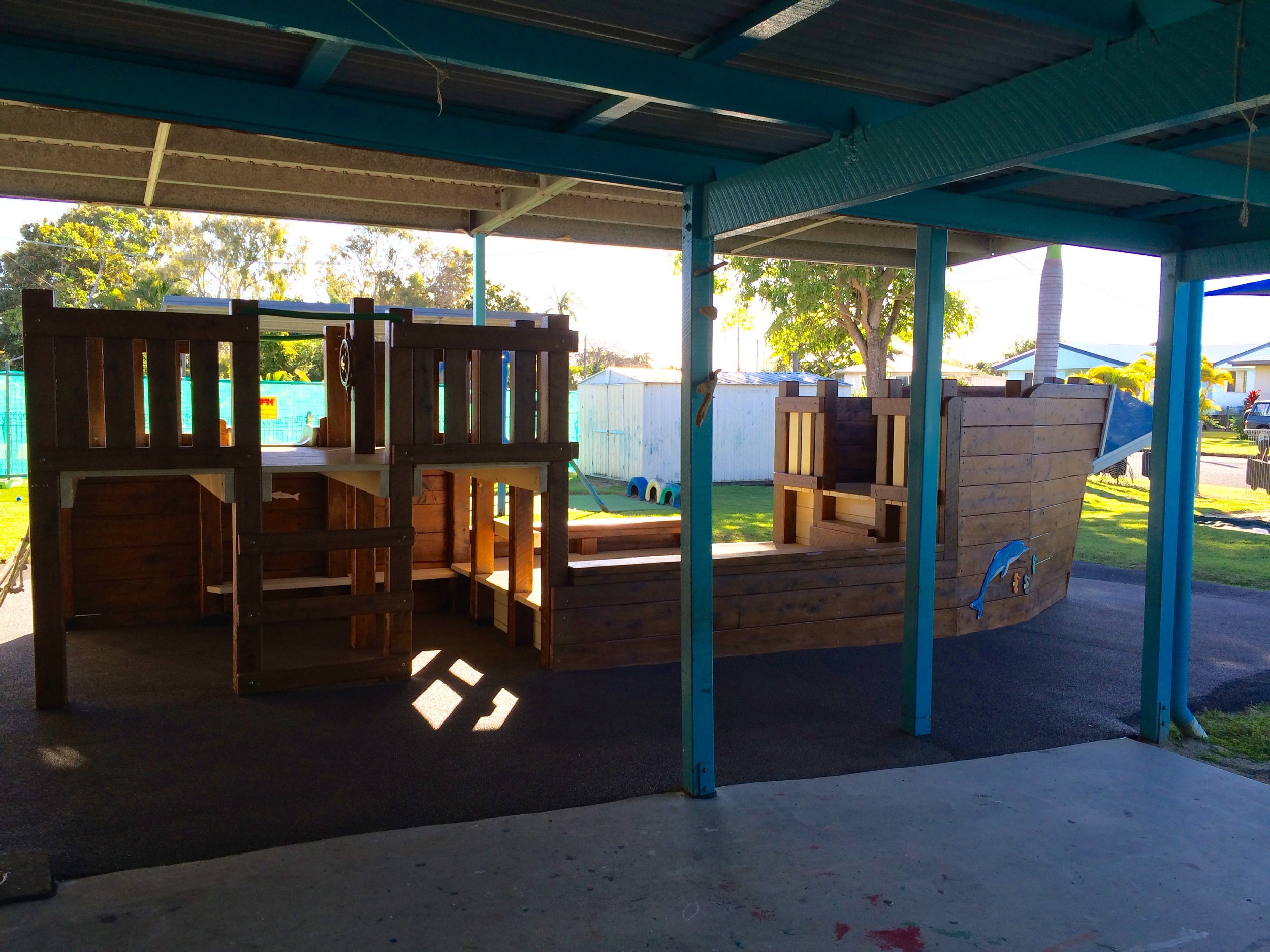 From Possum Pods to Pirates, While Brisbane was freezing we were in Mackay at a Barilla Child Care Centre building a Pirate Ship. It had to have a Walk the plank, a Ships bell and a Slide, well why not. Dolphins at the bow and a ships wheel to steer all was fine on this mighty ship.
Bridge Natural style
Strathpine C&K Daycare: Mud Kitchen dry creek bed and water pump Yep its all there for fun fun fun.
Gayndah Kindy's Natural log Tee-Pee
Gayndah Kindy's Natural Log Tunnel
Two levels of Challenge
Lindisfarne Terranorra
Climbing For challenge. Over, under, climb up, shimmy down... it's up to you.
Currimundi Kindy
Move over I've got this
Spencer Park, Jungle Tower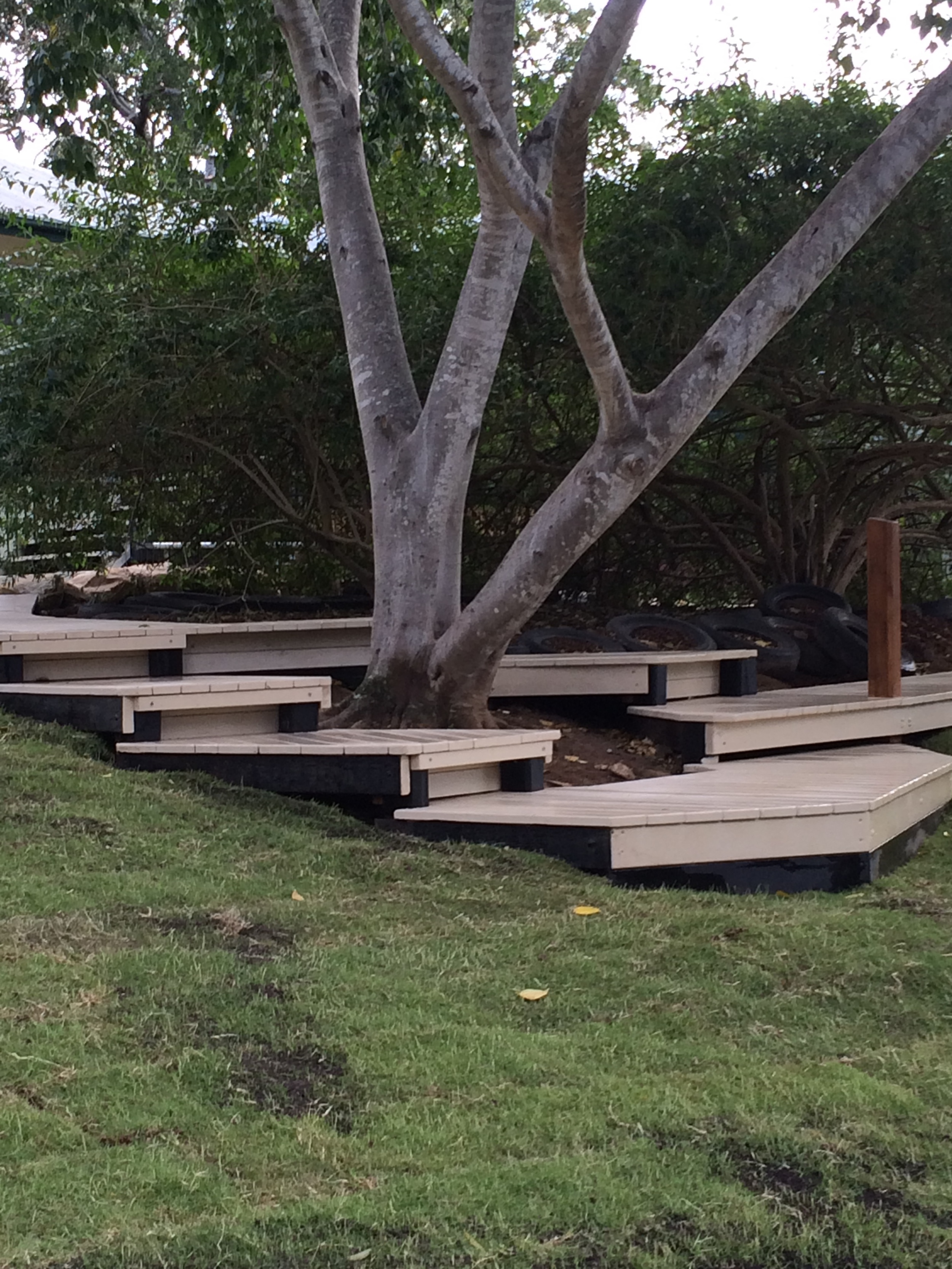 Now thats better than a dust bowl around the tree
Retro Street Kindy
A Trio of Covered Pits, Sand, Mud, Dirt
Ashgrove Memorial Kindy
A log climb was the preferred choice to achieve the goal of a fun learning experience.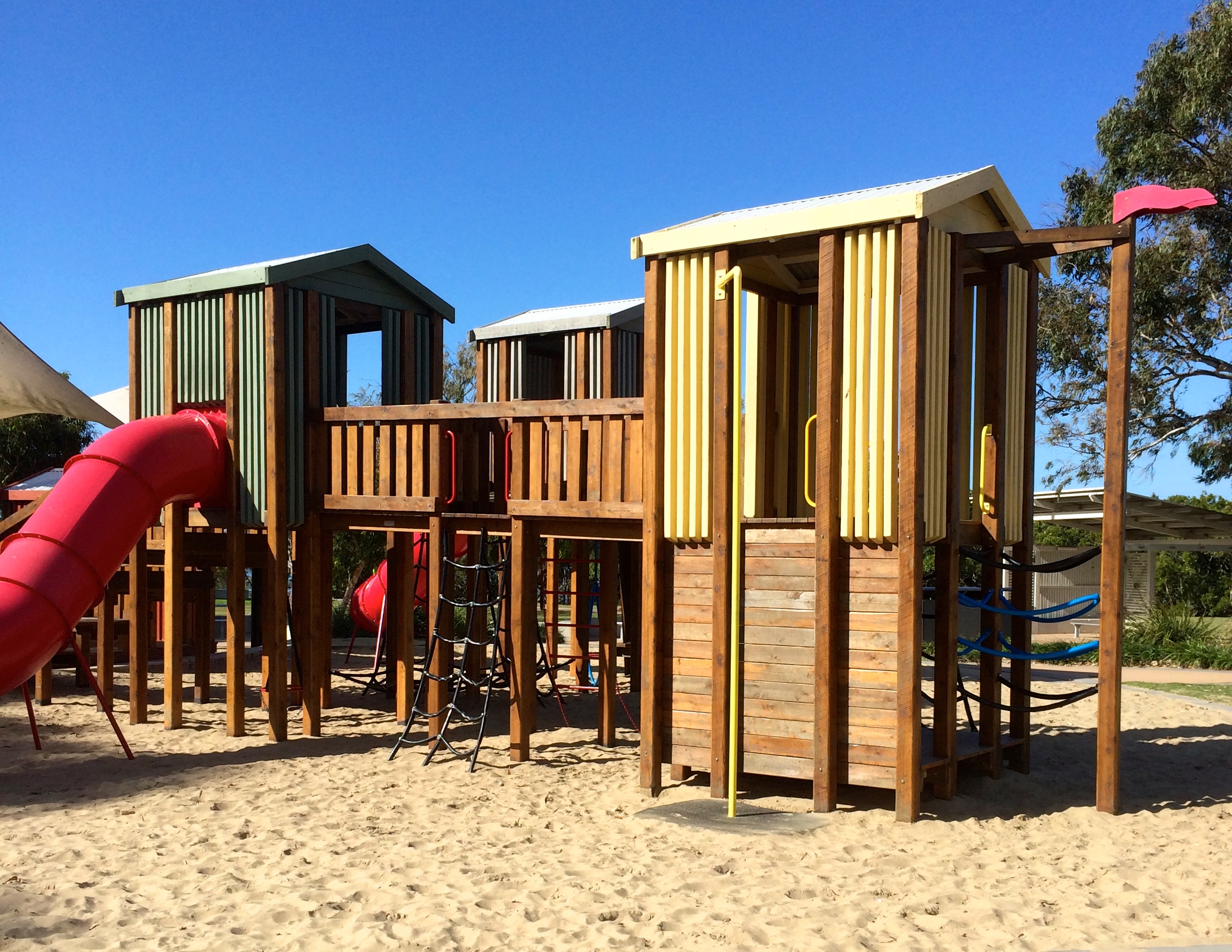 Wynnum Beach Towers
Ashgrove Memorial Kindergarten
There are three different ways to reach this cubby cave on the top of the slope... Climb a huge tree log, A rope climb, Or sandstone boulders.
Lindisfarne Junior School
A Live Tree House is part of a challenge package designed to navigate the entire play area without ever needing to have your feet on the ground.
Borilla Kindy Emerald
Jenny asked for a skillion roof on their fort at Borilla Street Kindy and the kids wanted a slide and firemans pole. So everyone is happy.
Currimundi Kindy
Sandstone Meeting Circle
Chook Palace
Redcliffe Foreshore
Triple level Decks Retro Street Emerald
Borilla Kindergarten, Emerald 2019
Boat and Jetty Biloela
We added a Jetty to the boat donated by Michelle the Director
Our Tree House Inspiration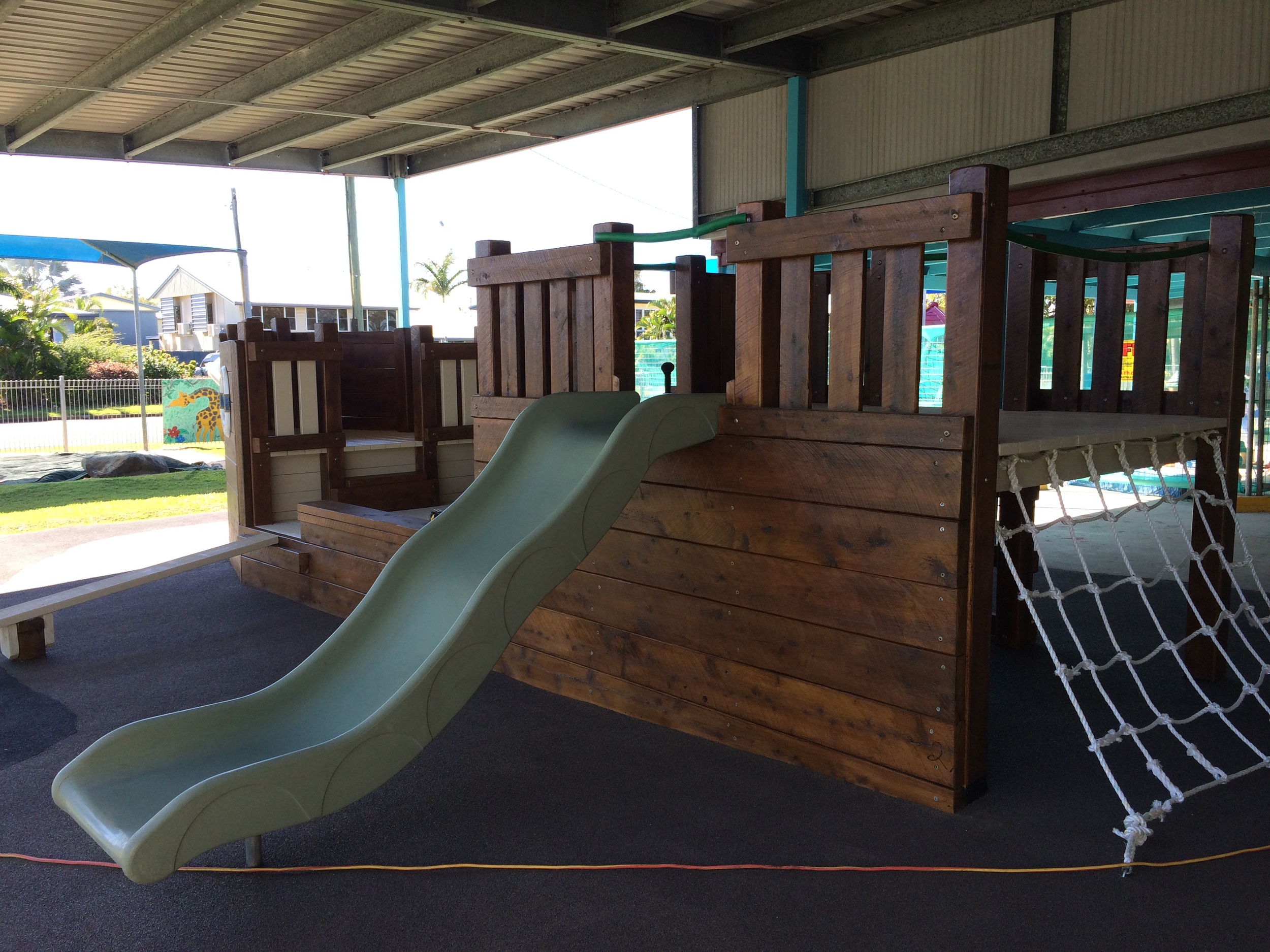 From the back
Ahoy Matey
Mackay Childcare at Birralee asked us to build a boat..It had to have a slide, and scramble net, multi level decks and look coooool This was the result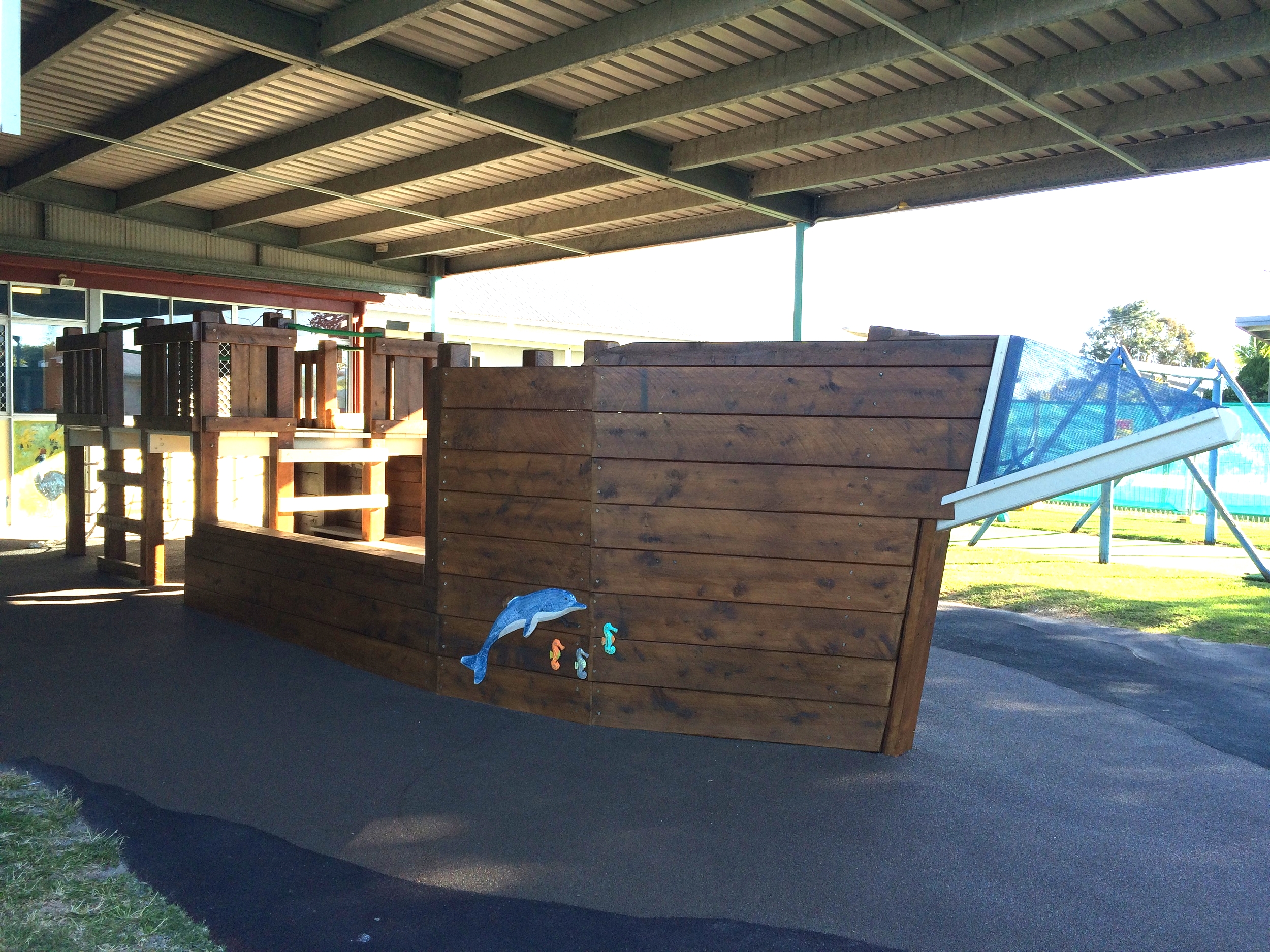 Dolphin surfing
Sarina: instead of just waving, we have our own train!!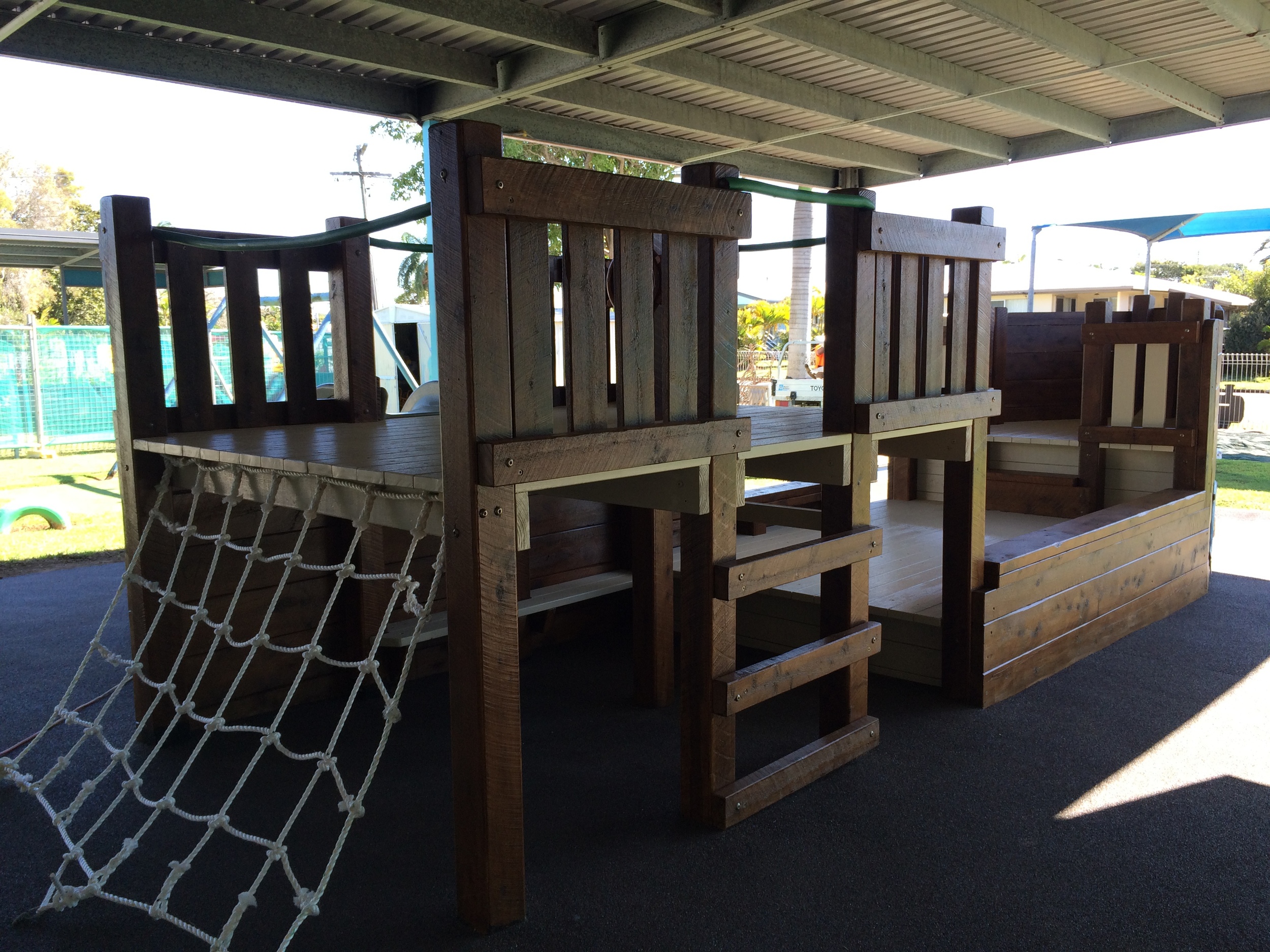 Stern to Bow with seating under
Balance Naturally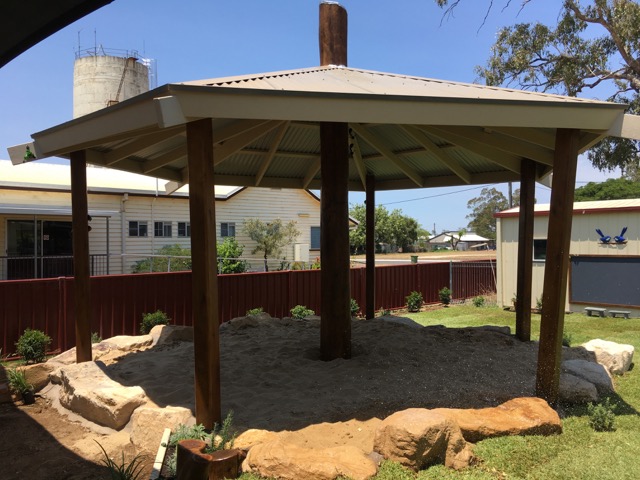 Clermont Kindy Waterplay
Just finished, Will they love it?
Bulimba Prep fun fort
Biloela Prep
To Dam or not to dam.
Wet and Dry lots of lessons to learn here
Meadow brook 2019